Placed on: Wednesday 8 March 2023
Employment type: full-time
Category: Ground operations
Workplace: Flughafen Station
Application ends: Wednesday 22 March 2023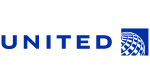 Company profile
Job description
There's never been a more exciting time to join United Airlines. We're on a path towards becoming the best airline in the history of aviation. Our shared purpose – Connecting People, Uniting the World – is about more than getting people from one place to another. It also means that as a global company that operates in hundreds of locations around the world with millions of customers and tens of thousands of employees, we have a unique responsibility to uplift and provide opportunities in the places where we work, live and fly and we can only do that with a truly diverse and inclusive workforce. And we're growing – in the years ahead, we'll hire tens of thousands of people across every area of the airline. Our careers include a competitive benefits package aimed at keeping you happy, healthy and well-traveled. From employee-run "Business Resource Group" communities to world-class benefits and privileges like space available travel, United is truly a one-of-a-kind place to work. Are you ready to travel the world?

At United, we fly into airports around the entire world. And we need a whole team of people to keep things running in tip-top shape! From the exceptional service at the check-in counter to the departure gate, and even behind the scenes making sure your checked bags arrive with you, our Airport Operations team keeps operations at our airports running smoothly every single day.
Main duties
- Responsible for day to day operational, financial and personnel performance of assigned international outstation
- Establishes or implements goals and standards to maintain and control operational integrity, service levels, costs, and safety requirements
- This includes host government specific security checkpoint and baggage screening requirements in accordance with U.S. TSA security directives, mandates and GSC responsibilities
- Monitors performance against plans and initiates corrective actions to improve results
- Determines and justifies equipment, facilities, staffing, and training needs to achieve station operational goals
- Participates as team member to headquarters support organizations, as well as other United operating departments in administering their responsibilities
- Coordinates and provides functional guidance and supervision of contracted ground handling agents
- Represents airport activities to host government federal, state, and local airport authority agencies along with TSA international field offices, U.S. aviation security representatives and FAA
- Responsible for day-to-day operational performance of assigned international station
- Maintains a safe, clean and reliable operation
- Responsible for maintaining a positive employee relations work environment and collaborative relationships with applicable labor groups
- Directs station activities to ensure superior customer service, which includes mainline and STAR Alliance partner airlines
- Responsible for maintaining station facilities, equipment, and professional appearance standards for all United and vendor employees
- Responsible for performance management and ongoing professional developmental support of direct reports and "dotted line" reports
- Responsible for compliance with Stations controls and Internal Audit standards
- Manages the station budget, staffing forecasts and resource requirements
- Maintain strong working relationships with OAL / airport authorities / vendors / governmental authorities ( FAA / TSA / CBP)/internal divisions
- Manage vendor service contracts as required
Qualifications
United values diverse experiences, perspectives, and we encourage everyone who meets the minimum qualifications to apply. While having the "desired" qualifications make for a stronger candidate, we encourage applicants who may not feel they check ALL of those boxes! We are always looking for individuals who will bring something new to the table!
Required experience
College degree or relevant experience
8-10 yrs of relevant management experience in Airport Services environment or equivalent experience
Knowledge of airport operations to include; hub operations, terminal / ramp operations and ATO, and related technology
Knowledge of station controls and Internal Audit standards
Ability to work in a dynamic, fast paced operational environment
Analytical thinking, goal-directed leadership and service-oriented performance
Knowledge of operational Corporate policies and procedures
Strong communication and interpersonal skills / Demonstrated ability to develop and motivate personnel
Must be flexible to work all shifts and, when necessary, available 7 days a week / 24 hours a day, including holidays and weekends, to deal with any operational and /or unforeseen situations
Travel as required
Must be fluent in English and German (written and spoken)
Must be legally authorized to work in Germany for any employer without sponsorship
How to apply
Contact: Claudia Tobia
We look forward to receive your application in English in our online application tool!