Placed on: Friday 17 February 2023
Employment type: full-time
Category: Sales / Marketing / PR
Workplace: Branch of Vietnam Airlines JSC in Germany, Roßmarkt 5, 60311 Frankfurt am Main
Application ends: Wednesday 31 May 2023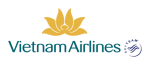 Company profile
Job description
• Vietnam Airlines invites applications from qualified professionals for the "Sales Executive position", which will be based in Frankfurt am Main.
Main duties
• Assist with the timely planning and implementing of sales strategies and programs.
• Maintain relationships with existing agents and visit potential agents.
• Represent organization at product seminars promote airlines.
• Manage corporate accounts and key customers.
• Acquire sales leads to promote awareness of Vietnam Airlines products; plan sales calls and submit sales call plans and reports.
• Expand airlines sales network.
• Research, gather and report the latest developments in the airline industry.
• Perform related duties as assigned by manager.
Required experience
Educational certificate, Minimum university/college graduation in any field.
Fluent in German and English communication skills.
TOEIC certificate at least 700 score or higher is preferred (or equivalent) with photo on it (within 1 year period from submitting date)
Experience in the aviation industry (prefer a candidate who has 3 (three) years of experience).
Recommendation Letter from previous employments (if applicable).
Works well with a team and can work independently and under pressure.
Positive attitude, good service minded and pleasant personality.
High patient skills and able to deal with unexpected situation.
Sense of responsibility and active.
Ability to make decisions accurately and effectively.
Job reference:
SALES-23-01
How to apply
Contact: Mr Le Hung Viet
Please email your updated CV to: This email address is being protected from spambots. You need JavaScript enabled to view it.