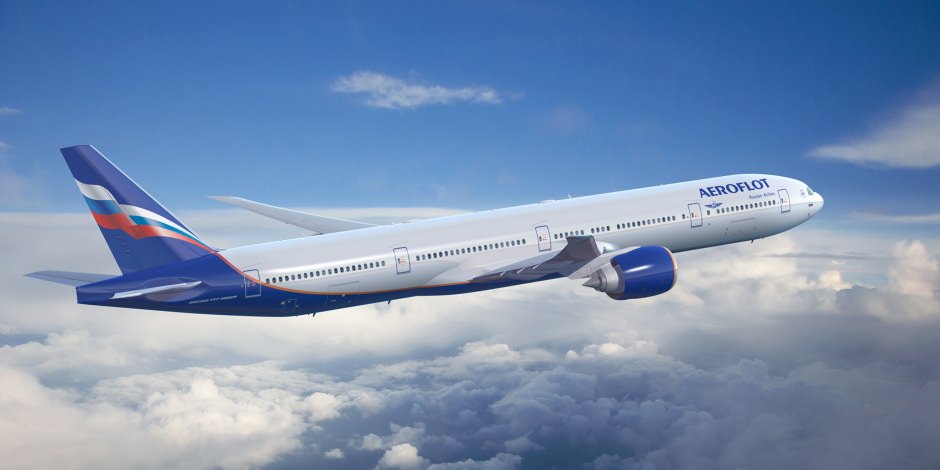 Aeroflot Russian Airlines
Aeroflot is Russia's flagship carrier and a proud member of the SkyTeam global airline alliance. Aeroflot serves 159 destinations in 55 countries. In 2018, Aeroflot carried 35.8 million passengers (55.7 million passengers as Aeroflot Group including subsidiaries).

With more than 200 flights from Germany per week, Aeroflot and its subsidiary Rossiya is the market leader in traffic between Germany and Russia.

In 2018, approximately 1.6 million passengers used our services between Berlin, Dresden, Dusseldorf, Hamburg, Hanover, Frankfurt, Munich and Stuttgart, and Moscow and St. Petersburg. Since 2016, there is also a connection between Frankfurt and Kazan, the capital of Tatarstan.

Aeroflot's 255-strong fleet is the youngest of any airline worldwide that operates more than 100 aircraft.
Aeroflot Russian Airlines operates one of the youngest fleets in the world. The fleet includes 253 Boeing B777-300s, B737-800s, Airbus A330-200s, A330-300s, A319s, A320s, A321s and Sukhoi Superjet 100s. From Germany, state-of-the-art Airbus A320 Family and Boeing 737-800 aircraft are deployed in a two-class configuration and Dresden is operated by Sukhoi Superjet 100 (as of 1 March 2019)

Operating from 8 German airports, Aeroflot offers nonstop connections to Moscow, St. Petersburg and Kazan, as well as one-stop-ony connections to numerous destinations in Russian Federation, CIS and Asia (e.g. China, Thailand, Vietnam, South Korea and Japan) via Moscow.

We fly to: Munich (MUC) Stuttgart (STR) Dresden (DRS) Berlin-Schönefeld (SXF) Hanover (HAJ) Dusseldorf (DUS) Hamburg (HAM) Frankfurt (FRA)

Contact details for BARIG members

These details are for

BARIG members

only, please

login

to view.

Jobs & internships

Any jobs or internships currently available at Aeroflot Russian Airlines are listed below. Follow the link for all vacancies from all the BARIG members and business partners.