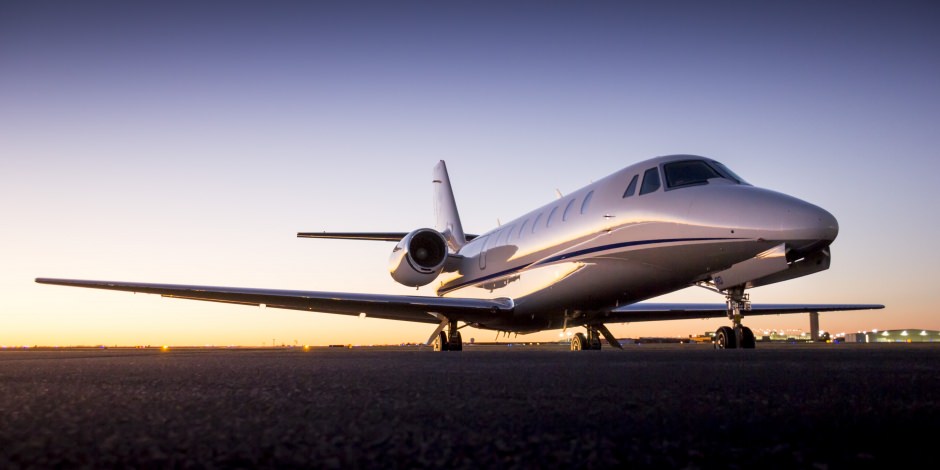 Hahn Air Lines
Hahn Air Lines is a German scheduled and executive charter airline and IATA member. Founded in 1994 at the Hahn Airport, which the airline's name is derived from, Hahn Air Lines is today based at the German airports Dusseldorf (DUS) and Frankfurt Egelsbach (QEF).

Since 2010, Hahn Air Lines has been operating a scheduled route between Dusseldorf (DUS) and Luxembourg (LUX).. In May 2018, the airline introduced scheduled return flights from Dusseldorf to Palma de Mallorca for the summer season. Hahn Air Lines also offers domestic and international bizjet charter flights to 1,500 airports in Europe and beyond. Its fleet consists of one Cessna Citation CJ4 and two Cessna Citation Sovereigns.

In the aviation industry, Hahn Air Lines is especially known for its distribution services. Today, its partner network spans more than 350 air, rail and shuttle partners.

Hahn Air Lines is 100% owned by the Hahn Air Group, an international corporation based in Dreieich near Frankfurt, Germany. The Group, which has offices around the world, including Minneapolis, Montevideo, Johannesburg, New Delhi and Manila, achieves an annual global turnover of approximately 1 billion USD for its clients.


We fly to: Dusseldorf (DUS)

Contact details for BARIG members

These details are for

BARIG members

only, please

login

to view.

Jobs & internships

Any jobs or internships currently available at Hahn Air Lines are listed below. Follow the link for all vacancies from all the BARIG members and business partners.