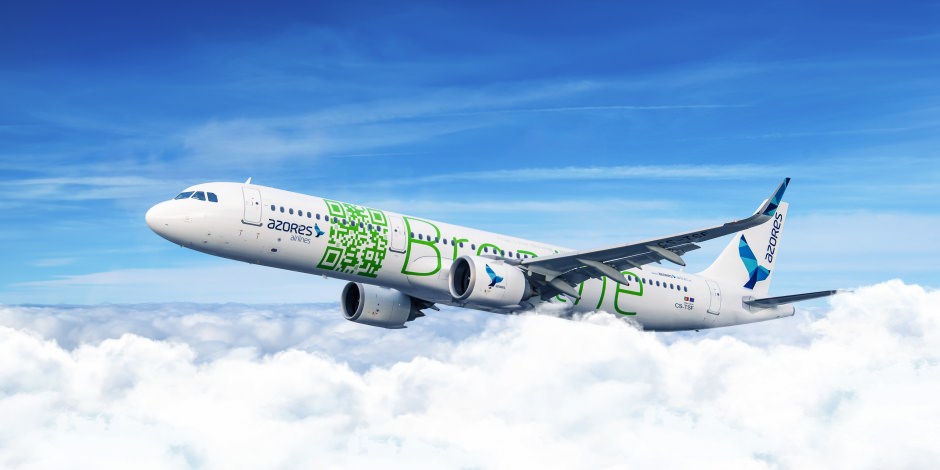 Azores Airlines
SATA Azores Airlines is the state - owned airline of the partly autonomous region of the Azores Islands (Portugal). The airline connects the Azores to important cities in Europe like Frankfurt, Paris, Amsterdam, London, Stockholm, Lisbon and Porto, and to cities in the United States and Canada.

Furthermore, SATA connects the 9 islands of the Azores Archipelago, and offers flights between the Azores Islands and Madeira and the Canary Islands.

Founded in 1947, SATA is the longest existing airline in Portugal. SATA's headquarter is located in Ponta Delgada, the capital of the island Sao Miguel.

Since the year 2000, SATA operates scheduled flights to Frankfurt / Germany.
The SATA fleet contains Airbus A321-200, Airbus A320-200, Bombardier Q-400 and Bombardier Q-200.

SATA is part of Grupo SATA (SATA Group) containing 4 different companies:
Azores Airlines
SATA Air Acores connecting the 9 islands of the Azores archipelago
SATA Express, offering flights to the United States and to Canada
SATA Aerodromos, operating airports of the Azores islands.

We offer 3 weekly flights from Frankfurt to Ponta Delgada, with direct connection to other islands of the Azores.

We fly to: Frankfurt (FRA)

Contact details for BARIG members

These details are for

BARIG members

only, please

login

to view.

Jobs & internships

Any jobs or internships currently available at Azores Airlines are listed below. Follow the link for all vacancies from all the BARIG members and business partners.