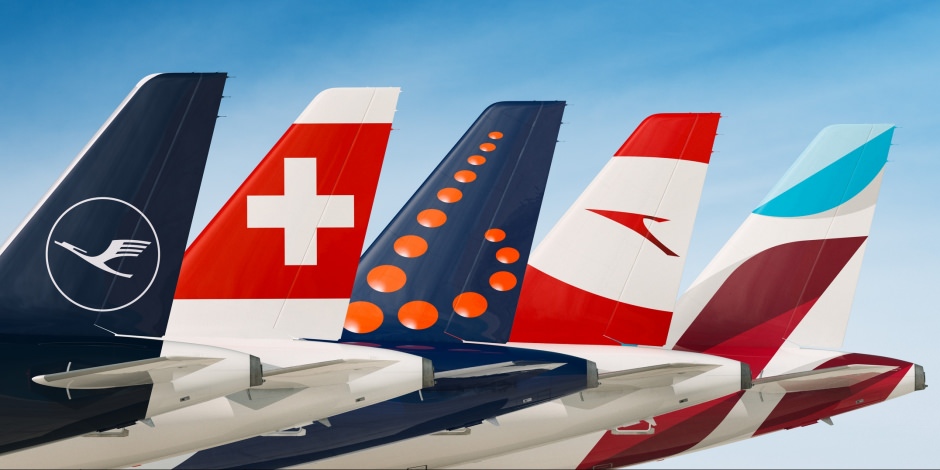 Edelweiss Air
The Lufthansa Group is a globally operating aviation group. In 2018, the Lufthansa Group operated with 763 aircraft flying to 343 destinations in 103 countries, generated around €36billion revenues and employing over 135 thousand people.
The Lufthansa Group consists of the business segments Network Airlines, Eurowings and Aviation Services.

Aviation Services comprises the business segments Logistics, Maintenance, Catering as well as other Companies and Group Functions. These Group Functions include Lufthansa AirPlus, Lufthansa Aviation Training and the IT companies. All business segments play a leading role in their respective industries.

The airlines form the core of the Lufthansa Group. The differentiated portfolio of Network Airlines and the point-to-point Eurowings enables all relevant market segments to be served, which is an attractive offer both for premium customers and for more price-sensitive travelers in relevant geographical markets. The aim is to achieve above-average growth for the airlines compared to Aviation Services in the future.

As a leading European airline group, the Lufthansa Group aims to play a key role in shaping the global aviation market and to remain the first choice for shareholders, customers and employees in the future. Against this background, the strategy is focused on the consistent further development of the Group, which consists of Network Airlines, Eurowings and Aviation Services.


Contact details for BARIG members

These details are for

BARIG members

only, please

login

to view.

Jobs & internships

Any jobs or internships currently available at Edelweiss Air are listed below. Follow the link for all vacancies from all the BARIG members and business partners.