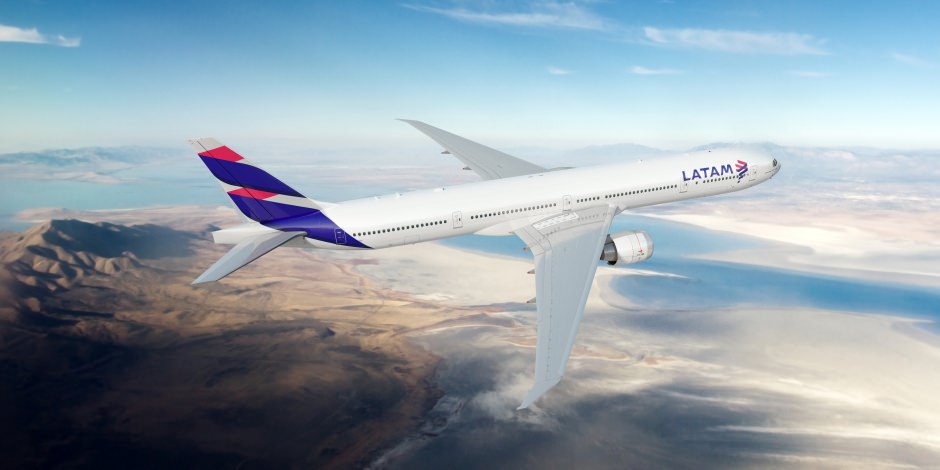 LATAM Airlines
LATAM Airlines Group is Latin America's leading airline group with one of the largest route networks in the world, offering services to 143 destinations in 26 countries, including six domestic markets in Latin America in addition to international operations in Latin America, Europe, the United States, the Caribbean, Oceania, Africa and Asia.

The airline group employs over 41,000 people worldwide, operating approximately 1,300 flights per day and transporting 69 million passengers per year.

LATAM Airlines Group has 312 aircraft in its fleet, which features the latest and most modern models including the Boeing 787, Airbus A350, A321 and A320neo.

LATAM Airlines Group is the only airline group in the Americas and one of three worldwide to be part of the Dow Jones Sustainability 'World' Index. In 2018, it was recognized by the index for sustainable practices, based on economic, social and environmental criteria, for the fifth consecutive year.

LATAM Airlines Group shares are traded on the Santiago Stock Exchange and the New York Stock Exchange in the form of ADRs.


We fly to: Frankfurt (FRA)

Contact details for BARIG members

These details are for

BARIG members

only, please

login

to view.

Jobs & internships

Any jobs or internships currently available at LATAM Airlines are listed below. Follow the link for all vacancies from all the BARIG members and business partners.