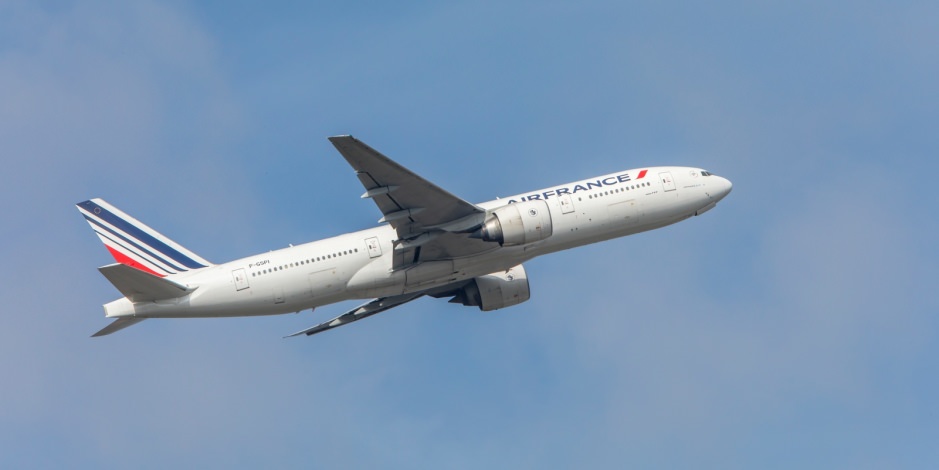 Air France
Air France, gegründet am 30. August 1933, ist Mitglied von SkyTeam, der zweitgrößten globalen Luftfahrt-Allianz mit 19 Mitgliedern, und unterhält weltweit Kooperationen und Partnerschaften.

Der wichtigste Partner ist KLM Royal Dutch Airlines:
Der Zusammenschluss zur gemeinsamen Holding AIR FRANCE KLM erfolgte im Mai 2004, beide Fluglinien blieben bestehen. Passagiere profitieren seither von komfortablen Verbindungen zu günstigen Preisen, dem gemeinsamen Vielfliegerprogramm Flying Blue mit mehr als 15 Millionen Mitgliedern sowie einem hervorragend ausgebauten Streckennetz über die beiden Drehkreuze Amsterdam-Schiphol und Paris-Charles de Gaulle, das 312 Destinationen in über 116 Ländern umfasst.

Die Flotte von AIR FRANCE KLM zählt 548 Flugzeuge und 2018 reisten 101,4 Millionen Passagiere mit Air France und KLM. Zusammen mit Delta Air Lines und Alitalia bietet AIR FRANCE KLM außerdem das größte Transatlantik-Joint-Venture mit 270 täglichen Verbindungen.

Von Berlin, Bremen, Düsseldorf, Frankfurt, Hamburg, Hannover, München, Nürnberg und Stuttgart fliegt Air France mehrmals täglich zu ihrem Heimatflughafen Paris-Charles de Gaulle, von wo aus die Air France-Flotte zu 195 Zielen in 92 Ländern rund um den Globus startet.

Air France betreibt eine moderne Flotte. Auf der Langstrecke werden Boeing B787-9, Boeing B777, Airbus A380, Airbus A340 und Airbus A330 eingesetzt.

We fly to: Munich (MUC) Stuttgart (STR) Nuremberg (NUE) Bremen (BRE) Hanover (HAJ) Dusseldorf (DUS) Hamburg (HAM) Frankfurt (FRA)

Contact details for BARIG members

These details are for

BARIG members

only, please

login

to view.

Jobs & internships

Any jobs or internships currently available at Air France are listed below. Follow the link for all vacancies from all the BARIG members and business partners.