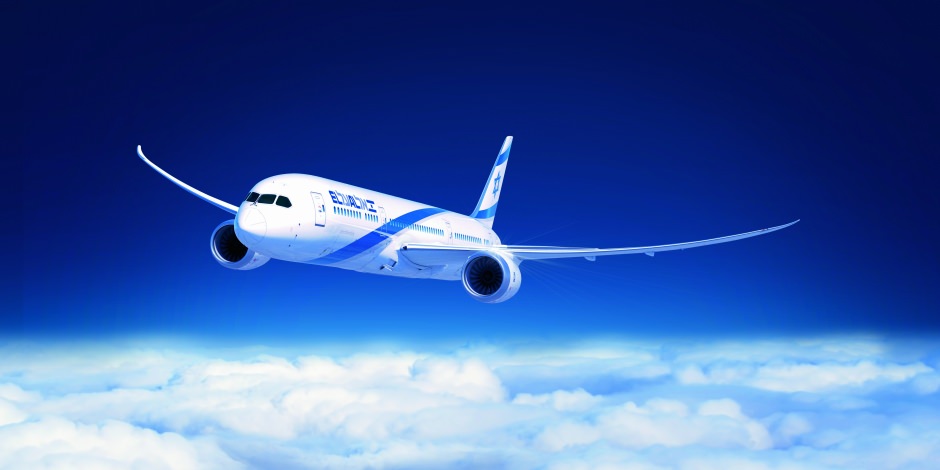 EL AL Israel Airline
Founded in 1948, EL AL Israel Airlines has established itself as an internationally renowned aviation group and offers more non-stop flights to/from Israel than any other airline. EL AL operates worldwide, serves 36 destinations from Israel and had a total of 5.6 million passengers on board in 2017.

As Israel's gateway to the world, EL AL has been recognized as one of the most efficient airlines by the International Air Transport Association (IATA). The airline's base airport is Ben Gurion Airport in Tel Aviv. EL AL offers a full Boeing fleet and has started to renew its fleet since September 2017 with the arrival of the first of its sixteen 787 aircraft. The 787 Dreamliner will also be flying to San Francisco three times a week. In order to meet the high demands of passengers everywhere and at all times, the company adheres to strict principles of creativity, efficiency, punctuality, professionalism and innovation.

EL AL offers a total of 51 non-stop connections from the DACH region: from Germany EL AL flies 11 times a week from Berlin, 9 times a week from Frankfurt and 8 times a week from Munich. From Austria, the Israeli airline connects the capital Vienna with Tel Aviv 8 times a week. In Switzerland, EL Al flies from Zurich and Geneva to Tel Aviv 11 times a week and 4 times a week.

With Sun d'Or, a wholly-owned subsidiary of EL-AL, you can reach sun-drenched Israel from Salzburg within 3.5 hours.

We fly to: Munich (MUC) Berlin Brandenburg (BER) Frankfurt (FRA)

Contact details for BARIG members

These details are for

BARIG members

only, please

login

to view.

Jobs & internships

Any jobs or internships currently available at EL AL Israel Airline are listed below. Follow the link for all vacancies from all the BARIG members and business partners.