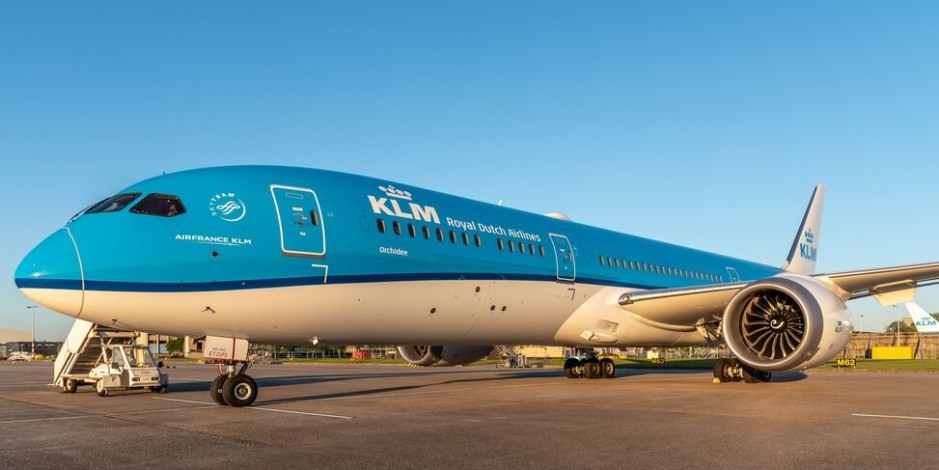 KLM Royal Dutch Airlines
Am 7. Oktober 2019 feiert KLM Royal Dutch Airlines ihren 100. Geburtstag. Sie ist die älteste Airline, die noch unter ihrem ursprünglichen Namen fliegt. KLM ist Mitglied von SkyTeam, der zweitgrößten globalen Luftfahrt-Allianz, und unterhält weltweit Kooperationen und Partnerschaften.

Im Mai 2004 erfolgte der Zusammenschluss mit Air France zur Holding AIR FRANCE KLM. Passagiere profitieren vom gemeinsamen Vielfliegerprogramm Flying Blue sowie einem hervorragend ausgebauten Streckennetz über die beiden Drehkreuze Amsterdam-Schiphol und Paris-Charles de Gaulle, das 312 Destinationen in über 116 Ländern umfasst.

Von Berlin, Bremen, Dresden, Düsseldorf, Frankfurt, Hamburg, Hannover, München, Nürnberg und Stuttgart fliegt KLM mehrmals täglich nach Amsterdam-Schiphol, von wo aus die Flotte zu 165 Zielen rund um den Globus startet. Auf der Langstrecke setzt KLM B787, B777, B747 und A330 ein. Auf der Kurz- und Mittelstrecke sind B737 und Embraer-Flugzeuge für KLM und KLM Cityhopper unterwegs.

KLM zählt zu den zehn pünktlichsten Airlines Europas und ist Pionier beim Einsatz von Biokerosin. Das Co2-Kompensationsprogramm "CO2ZERO" feierte 2018 zehnjähriges Jubiläum. Bis dahin kompensierten mehr als 90.000 Passagiere 40.000 Tonnen CO2. Zusätzlich ist KLM auch Pionier bei der Digitalisierung mit virtuellen Reisen, der KLM App inklusive Google-Pay-Funktion und Flugsuche per Blue Bot.

We fly to: Munich (MUC) Stuttgart (STR) Nuremberg (NUE) Dresden (DRS) Bremen (BRE) Hanover (HAJ) Dusseldorf (DUS) Hamburg (HAM) Frankfurt (FRA)

Contact details for BARIG members

These details are for

BARIG members

only, please

login

to view.

Jobs & internships

Any jobs or internships currently available at KLM Royal Dutch Airlines are listed below. Follow the link for all vacancies from all the BARIG members and business partners.