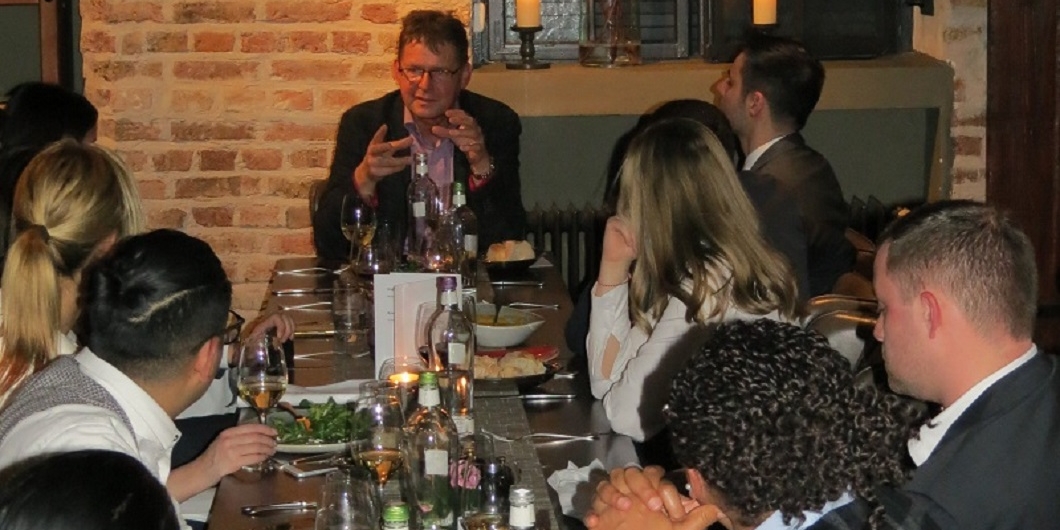 BARIG Invited to the Frankfurt UAS MBA-Fireside Reception
A different approach to career counseling - on March 6, 2020, Michael Hoppe, Executive Director of BARIG, was guest at the UAS fireside reception hosted by Prof. Dr. Karl-Rudolf Rupprecht and Aviation MBA students of the Frankfurt University of Applied Sciences.
As the evening's honorary guest, Hoppe shared his international professional experiences with the part-time students of the MBA Aviation and Tourism Management program. Furthermore, he was available to the students for questions regarding the air traffic industry, career and the current situation of the aviation sector.